Our foot doctor specializes in Podiatry Services, Orthotics, and Surgery in Edmonton, St.Albert, and Sherwood Park
******
Dear Clients,
COVID-19 We are open to serve you during the Pandemic, but only for Emergency cases only.
As of March 23, 2020 Step Ahead Podiatry will be practicing only procedures on emergency cases due to recent COVID 19 concerns.
If you plan on visiting one of our clinics and you have these symptoms:
Showing symptoms of sickness (such as fever, cough sniffles etc)
Suspected of having contact with someone with COVID 19
Have traveled outside of Canada in the last 14 days
Are concerned about social contact
You cannot be seen by one of our foot Physicians, and need to self-quarantine for at least 14 days.
If you have an emergency, and plan to visit one of our clinics and have booked an appointment and are not showing any signs, please stay in your vehicle parked in our parking lot and only come when your appointment is due, as we will not be offering seating in our waiting rooms, nor we will allow any persons that are not a patient to be treated into our facilities.
Thank you for your patience and understanding in these trying times. Step ahead Podiatry looks forward to being with you even during this outbreak.
********
Foot Clinic
Our foot care clinics serve Edmonton, St. Albert, Sherwood Park, and outlying areas. We are dedicated to providing the best quality foot and ankle treatments available today. Clinics are easily accessed and offer a relaxed family oriented atmosphere.
Dr. Patel is a registered member of the College of Podiatric Physicians of Alberta. We routinely care for patients presenting with a variety of foot deformities: hammertoes, bunions, neuromas, sprains/fractures, and arthritic involvement. Orthotics prescribed at the clinic are custom made using new state of the art 3-dimensional scanner by using a neutral suspension technique and are offered at very competitive rates.
With surgical privileges at the Alberta Surgical Centre and a private certified surgical suite, almost all surgical procedures of the foot can be accomplished with minimal delay under local or full anesthesia. In most cases foot and ankle surgery can be performed on a same day outpatient basis.
Patients seeking treatment for foot/ankle disorders can generally be accommodated within a 7 day period, and very pressing issues can usually be addressed within 24 hours.
Serving: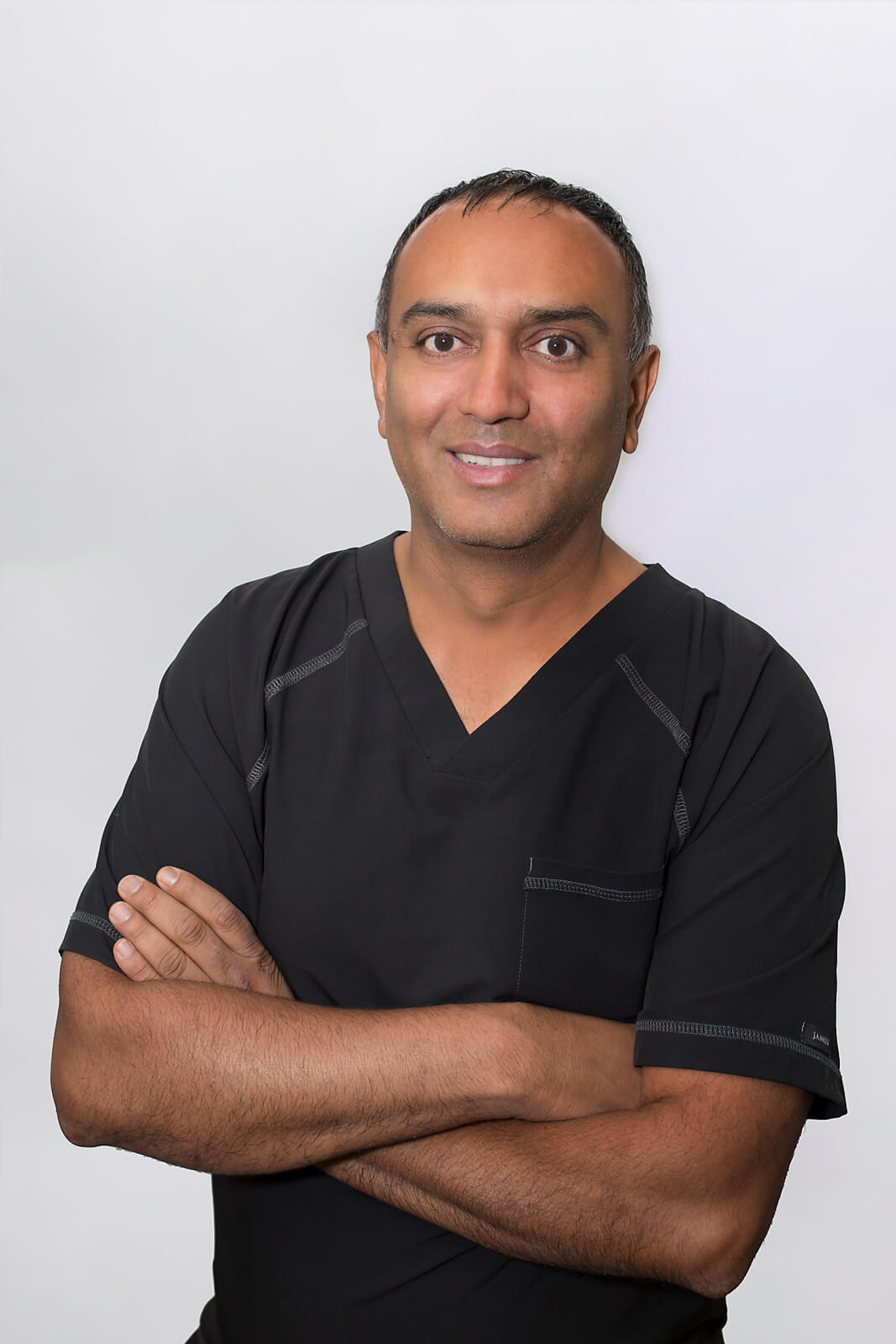 Bhishma Patel, DPM
Dr Patel's favorite resources: