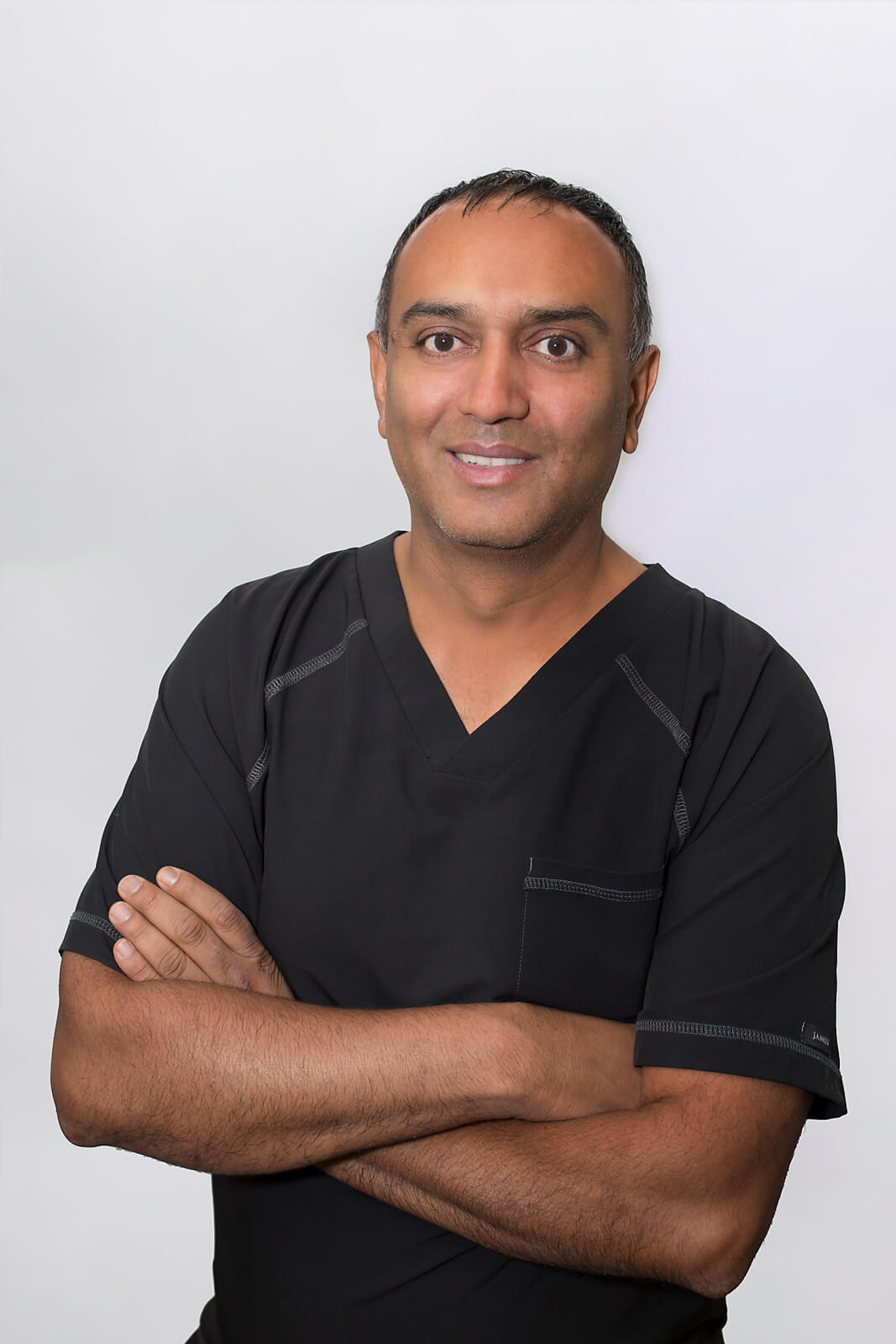 Bhishma Patel, DPM
Pediatric Medicine & Surgery
Dr. Patel's surgical experience covers reconstructive foot surgery, including innovative flatfoot reconstruction using implants torealign the deformities, joint replacements for arthritic conditions, as well as routine surgical correction of ingrown toenails, hammertoes, bunion deformities, excision of neuromas and re-alignment of fractures.
SURGICAL RESIDENCY
Southeast Michigan Surgical Hospital (Kern Hospital) - Warren, Michigan

PSR 24 Podiatric Surgical Residency complete 6/2005
Chief Resident
Well rounded in all aspects of conservative and surgical podiatric management
Outstanding medical training in General Surgery, Orthopedics, Emergency Medicine, Medicine, Radiology, Pathology, Internal Medicine, Endocrinology, Vascular Surgery, Wound Care, Pediatrics and Anesthesiology
Experienced in all aspects of forefoot surgery including but not limited to, HAV, Hallux limitus/rigidus, tailor's bunion, digital deformities, metatarsus adductus, metatarsal osteotomies, pan-met-head resections, surgical correction of brachymetatarsia ( With EBI external fixation), forefoot and midfoot trauma (ORIF and OREF)
Experienced in all aspects of rearfoot/reconstructive surgery including midfoot/rearfoot osteotomies for correction of cavus/flatfoot, pediatric MBA arthroeresis, tendoachilles lengthening (percutaneous and open), triple arthrodesis, ankle arthroscopy, repair of tendoachilles ruptures, Murphy TA advancement, lateral ankle stabilizations, sinus tarsi and tarsal canal decompression, midfoot and ankle trauma, charcot reconstructions and external fixation frames (llizarov)
Clinical strengths include lower extremity dermatology, diabetic prevention and wound care, total contact casting, biomechanics/orthotics, and general podiatry
EDUCATION
Southeast Michigan Surgical Hospital ( Kern Hospital) PSR24 - 6/2005
Ohio College of Podiatric Medicine, Cleveland, Ohio

Dean's letter for Academic Excellence 4 semesters
Recipient of FPME scholarship
Social chair - Kappa Tau Epsilon

Doctor of Podiatric Medicine - 5/2003

Bachelor's of Science Applied Biology, Ferris State University, Big Rapids, Michigan 05/1999 with Distinction
EXAMINATION
National Board of Podiatric Medicine Exam Part I passed July 2001
National Board of Podiatric Medicine Exam Part II passed April 2003
National Board of Podiatric Medicine Exam Part III ( PM Lexus) passed June 2004
Board Qualified in Forefoot Surgery by the American Board of Podiatric Surgery June 2005
Board Qualified in Rearfoot/Reconstructive Surgery by the American Board of Podiatric Surgery June 2005
PROFESSIONAL ORGANIZATIONS:
Alberta Podiatry Association (APA)
Canadian Podiatric Medical Association (CPMA)
American Board of Podiatric Surgery (ABPS)
American College of Foot and Ankle Surgens (ACFAS)
RESEARCH
"Determining standard growth rates of E.Coli for vaccination design." Ferris State University - James Hoerter PhD ( Dept. of Biology), 1999
"Efficacy of Internal and External screw fixation for ankle arthrodesis."
"Efficacy of ankle arthrodiastasis"
INSTRUCTIONAL EXPERIENCE
Kern Hospital resident lecture series and presentations

Congenital deformities of the foot
Gunshot wounds to the foot and ankle
Triple arthrodesis
Total contact casting
Charcot reconstruction and how to handle complications

Sinai-Grace Hospital - Detroit, Michigan

Diabetic foot care
General treatment of Diabetic wounds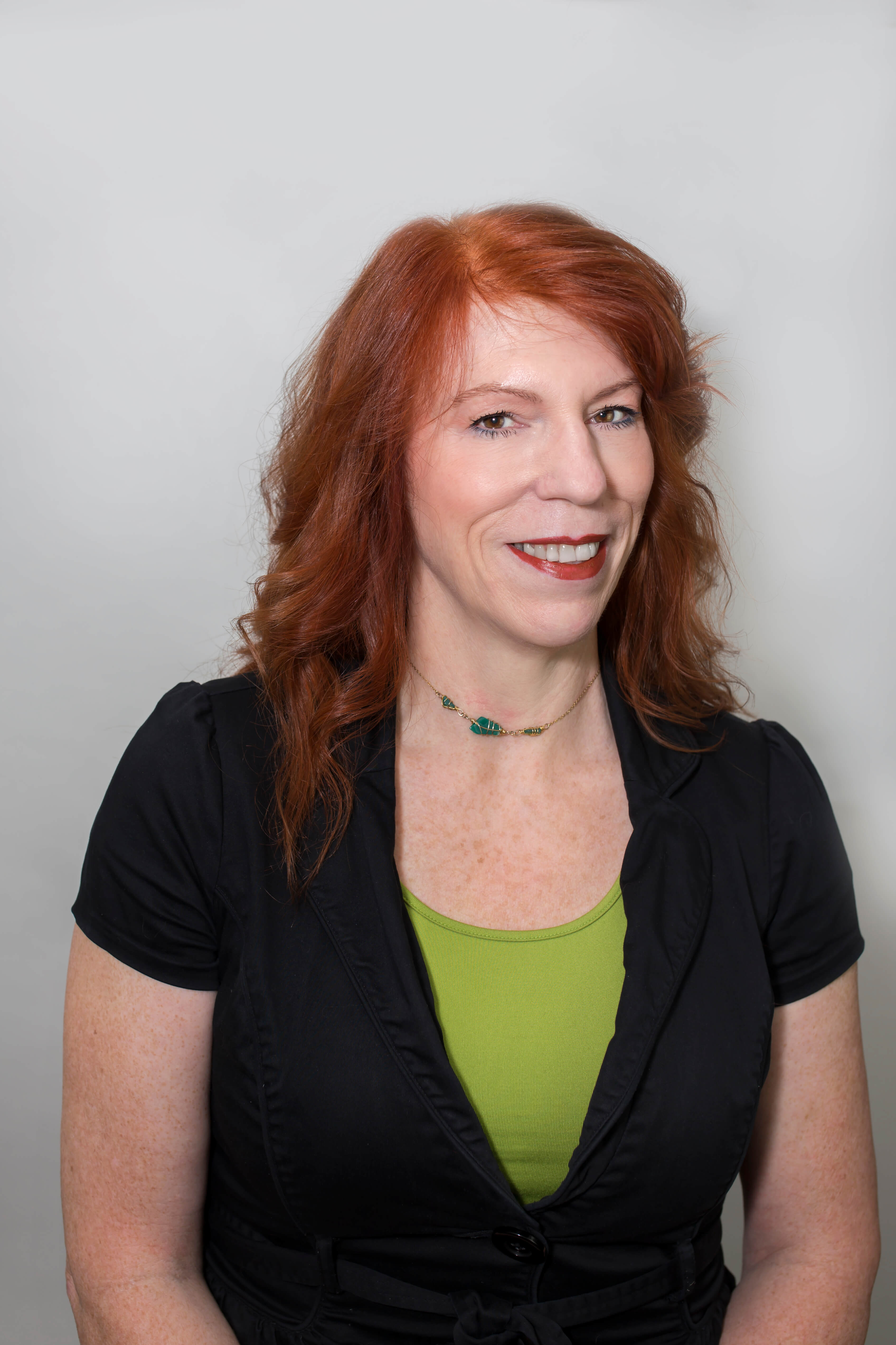 Sarah
Sarah has been with Step Ahead since July 2015. She received her Professional Office Administrative Diploma from Campbell College in 2009. Sarah imparts valuable experience gained working in the medical field for over 9 years. Her passion is evident in every call answered.
Sarah enjoys cycling, running and spending time with her grandchildren.
"I strive to make your experience pleasant and professional every visit."
Not finding what you're looking for? Here are some of our most searched for podiatry services.
Additional Resources: