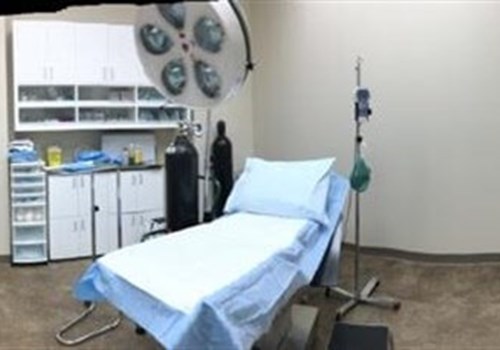 Podiatrist vs Orthopedist (Clear Difference)
Are you not sure about the difference between a Podiatrist and an Orthopedist? Most people are confused about it. Numerous doctoral ranks are available today to treat foot and ankle problems. The doctoral ranks related to foot and ankle include physical therapists, podiatrists, and orthopedists.
Although podiatrists and orthopedists almost have the same job, both go through different medical training procedures.
Here, we will explain the apparent differences between Podiatrists and Orthopedists.
Podiatrist (Foot surgeon)
Podiatrists are Doctors of Podiatric Medicine (DPM). Podiatrists are specialized and trained in dealing with foot and ankle issues. Although, both types are required to complete formal education. However, podiatrists receive specialist medical training in the ankle, foot, and lower leg areas.
They are also skilled and well trained in foot balance, biomechanics. That's why they are well equipped with custom shoes, orthotics, and various types of braces. Their complete surgical training is spent with pediatric and orthopaedic surgeons to deal with ankle and foot problems. They have more detailed and specialized study, particularly on feet.
Podiatrists can heal almost all foot and ankle issues, excluding some exceptional cases. Although, podiatrists use both conservative and surgical approaches. But the first try to solve the matter conservatively, and they go for surgery only when there's no other solution. Podiatrists are not well trained for advanced surgical techniques.
Study Requirements
Each podiatrist is obliged to pass the board state examination before starting the medical practice.
Four years of undergraduate school
Four years at an accredited podiatric medical school
Three to four years of only foot and ankle surgical residency training
There are some sole practitioners as well. However, most podiatrists like to practice in groups with certified health care units of ankle society.
Orthopedic surgeon (Medical doctor)
An orthopedic surgeon is an official Medical Doctor who treats and deals with the entire musculoskeletal system, not only leg area. Orthopaedic surgeons are specialized in the treatment, diagnosis, exercises, rehabilitation, surgery, and prevention of injuries and problems in the musculoskeletal system.
Some practitioner orthopaedic surgeons specialize in treating foot and ankle, shoulder, spine, hand, hip, knee, or pediatrics and sports medicine. Significant foot and ankle problems start from your hip, knee, and lower back. However, foot and ankle orthopaedic surgeons are more suitable for treating foot and ankle than other body parts.
Orthopedic medical doctors have a good grip on the general medical background but are relatively less skilled in the ankle, foot, and lower extremity issues. These medical doctors are also required to pass the national medical licensing examination (or American Board). Thus, if you choose an orthopedic surgeon for your foot and ankle surgery, ensure that he is skilled in treating foot and ankle issues.
Another thing to remember is that orthopaedic surgeons use surgery as a practical approach to treating foot and ankle. However, after using the conservative techniques, podiatrists use ankle surgery or foot surgery as the last approach. Most of these are part of the Canadian orthopaedic association.
Study Requirements
They mainly deal with foot, ankle surgery. They might also review other body parts to look for the root cause of the disturbance. The orthopedic surgeon is also required to complete his formal education.
Four years of undergraduate school
Four years at an accredited podiatric medical school
Three to four years of only foot and ankle surgical residency training
Now that you are well aware of the difference between the two medical school fields. Whether you are the patient or you know someone who requires our services, call at our clinic now to get your appointments fixed.
Common foot and ankle problems
Our team of highly trained foot surgeons in the greater Edmonton area deal with the below-listed foot, ankle and other leg problems with great care. Common foot, ankle and lower body problems include:
Ankle Sprain (or ankle surgery)
Ligaments are like connective bands that bind our bones together to provide stability and strength to joints. Similarly, ankle ligaments keep the joints in place. When an ankle sprain occurs, these ligaments are torn, stretched or displaced from their actual place.
While minor ankle sprain with bearable pain can be treated with ice and some rest, in a major case, you should visit orthopaedics or podiatrist to get a useful massage and medicine for the sprain. Our orthopaedics team has additional training in healing ankle sprain, as most people suffer from it. Contact now to book appointments from around Canada!
Achilles Tendonitis or Tear
Achilles is the largest tendon in the human body that connects the major two calf muscles of the foot heel. When you overuse these calf muscles, it may result in inflammation and pain. This condition is actually called Achilles Tendonitis or Tear.
Nonetheless, this injury can likewise happen on account of unexpected trauma. The Achilles ligament might have cracked if a patient hears a popping commotion or sensation and encounters heel torment after handling a leap. A Foot and Ankle expert will actually want to decide the nature and degree of the injury by leading an actual assessment or by requesting an MRI. Visit our clinic today to get a quick recovery from around Alberta.
Stress Fractures of the Foot
The effect of unnecessary and tedious power can cause minuscule harm to the bones in the foot. While intense cracks normally happen because of a specific horrendous physical issue, stress breaks are the result of dreary effects, aggregating over the long haul. At the point when the bones and their supporting muscles lack the opportunity to recuperate between practice meetings, minuscule breaks during the bones can happen.
Stress breaks additionally can happen when an individual changes their typical active work. For instance, an unexpected increment of action or an adjustment of exercise surface can cause both reasons for this sort of injury.
This pressure breaks most frequently are seen in:
the second or third metatarsal
The base of the fifth metatarsal
Navicular
Sesamoid of the Big Toe
Plantar Fasciitis
Quite possibly, the most well-known foot and lower leg wounds in grown-ups are Plantar Fasciitis. Almost 2,000,000 patients are treated for this issue every year. It happens when the Fascia band of tissue in the curve of the foot becomes excited, causing sharp torment in the impact point of the foot.
Most patients experiencing this condition whine of agony with the initial not many advances they take after awakening or in the wake of resting for a delayed timeframe. When the has opportunity and willpower to extend, the aggravation will regularly die down fundamentally; however, it will keep on erupting again after each time that it is refreshed.
A few instances of Plantar Fasciitis can be settled essentially with rest, ice and extension. In contrast, others should accept calming drugs and wear a heel cushion prior to tracking down help. On the off chance that you're experiencing this condition, you're in good company. Truth be told, it's quite possibly the most widely recognized muscular foot issue in a grown-up.
Ingrown Toenails
You can visit our health care provider to diagnose an ingrown toenail based on your symptoms and a physical examination of the nail and the surrounding skin. Then, our team of experts will explain to you whether you require nail lifting surgery or not.
After a nail-evacuation methodology, you can take a pain killer depending on the situation. It could assist with applying a wet pack for a couple of moments for a couple of days until the inflammation has gone down. What's more, lay down and raise the toe for 12 to 24 hours. At the point when you continue moving about, stay away from exercises that hurt your toe, and don't swim or utilize a hot tub until your medical care supplier lets you know it's alright to do as such. Showering the day after surgery's OK. Call your medical services supplier in the event that the toe isn't mending.
Once in a while, even with an effective medical procedure, the issue happens once more. Careful methodologies are greater at forestalling repeat than are nonsurgical strategies.
Is it better to go to a podiatrist or orthopedist?
A wide variety of doctors makes it complex for people to know which doctor they need to visit for their particular issues. The doctor you choose highly depends on the problem or disease you are suffering from. And the main question here is when to visit a podiatrist? If both treat foot and ankle, then where's the difference?
Here are a few issues which require your appointment with a podiatrist:
ankle injuries
Tendonitis
ingrown toenails
heel. arch or other foot problems
Achilles tendon issues
Bunions
Achilles tendon issues
If the issues last longer, even after getting conservative treatment from a podiatrist, you might consider going to an orthopedic surgeon.
The Resident Education Committee of the American Orthopaedic Foot & Ankle Society began a survey of Orthopaedic Surgery Residents in the US. The result was that the American orthopedic foot residents spent an average of 12 weeks dedicated only to foot and ankle training.
While about 18 out of 148 programs had 20-24 weeks of foot and ankle training for the American orthopaedic foot residency program, no matter whom you pick, recall, there are consistent contrasts in assessment. A well-prepared podiatrist or a foot and lower leg muscular specialist are superb decisions. I wouldn't recommend a podiatrist with minimal careful preparation or an overall athletic specialist. It is generally wise to get some information about their capabilities and experience prior to continuing with a medical procedure. A thoroughly prepared podiatric specialist or a foot and lower leg orthopedist is undoubtedly an individual choice. You ought to be OK with the singular specialist and their disposition, attitude, and reputation. Our team of experts has a good name in the ankle society of doctor and new patients of Alberta.
Contact Us for Appointments!
Dr Bhishma Patel at Step Ahead Podiatry and Orthotics is a licensed foot and ankle clinic in Alberta, is a non-hospital surgical facility that can offer services commonly associated with podiatrists and orthopedic surgeons. Dr Patel is board certified for foot and ankle care in Edmonton, Alberta and has expertise in podiatric medicine, ingrown toenails surgery, foot surgery, shockwave therapy, and orthotics issues. 
We are delighted with the expert sterile assistance we give to all people in the solace of our Podiatry and Orthotics foot clinics, and we highly esteem putting you, the client, first. Our Foot-Health Practitioners and Assistants are committed to offering brilliant support and investing energy with their patients. Contact us now to schedule your appointments from around the greater Edmonton area as we serve this community with 4 clinics in the surrounding areas.